Billionaire Mark Cuban recently shared his thoughts about what could possibly cause the next crypto implosion: wash trading.
During a recent interview with TheStreet, Cuban – who also is a well-known cryptocurrency investor – didn't hold back in saying that 2023 will also be a year marked by scandals and frauds that will ravage the digital currency industry.
In fact, the business mogul said it is no longer a question of whether this will happen or not but rather when will another market crippling event will unfold. This time around, centralized exchanges will unfortunately take the spotlight courtesy of "wash trades."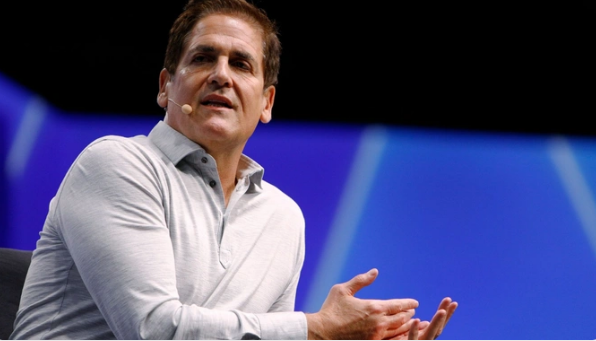 Mark Cuban: Image: Bloomberg|Getty Images
The NBA team Dallas Mavericks owner said:
"I think the next possible implosion is the discovery and removal of wash trades on centralized exchanges. There are supposedly tens of millions of dollars in trades and liquidity for tokens that they have very little utilization. I don't see how they can be that liquid." 
How Does Wash Trading Work?
Classified as a type of pump-and-dump scheme, wash trading involves the creation of "artificial interest" for a financial asset such as a cryptocurrency.
During the process, a trader will lead the public to believe that there is high demand for a certain digital token by utilizing the power of social media after purposely buying and selling a large quantity of that particular crypto currency.
According to the Commodity Futures Trading Commission, this kind of illegal practice allows those behind it to complete transactions with little to no risk at all and without changing their market position.
Cuban believes that this kind of scheme will trigger the next crypto market implosion, although the billionaire admitted that at this point in time, he has no tangible evidence to support his thesis.
A Devastating 2022 For Crypto 
In May 2022, the cryptocurrency market, still reeling from the bearish pain that hounded most crypto assets including Bitcoin, lost billions worth of valuation after Luna and UST (TerraUSD) collapsed.
This event caused a chain reaction that put companies such as Three Arrows Capital (3AC) in a position where it was unable to settle its obligations to Voyager Digital and Celsius Network, both crypto lenders.
As a result, 3AC was liquidated and the two lenders were left with no choice but to file for Chapter 11 Bankruptcy – the same fate suffered by the FTX crypto exchange in November last year.
Crypto total market cap at $783 billion on the weekend chart | Chart: TradingView.com
These developments sent shockwaves to the broader crypto market that resulted in many digital assets experiencing severe price dumps. Many digital currencies haven't recovered yet from the losses they incurred following these incidents.
Meanwhile, attempts by bitcoin exchanges to inflate their trade volume through wash trading have been a major cause of concern for some time.
The Securities and Exchange Commission prohibits wash trading transactions as a manipulative tactic, and regulators around the world are increasingly cracking down on wash trading involving cryptocurrencies.
-Featured image: Envato Elements